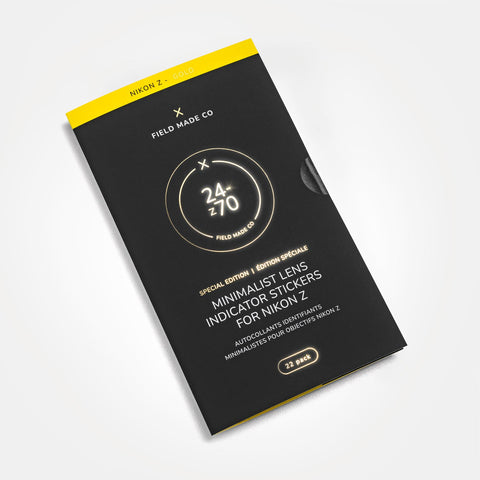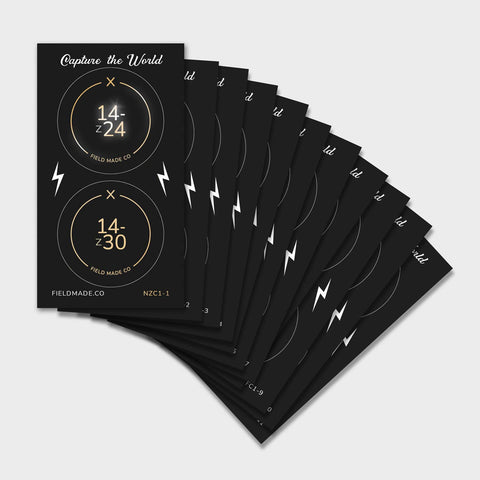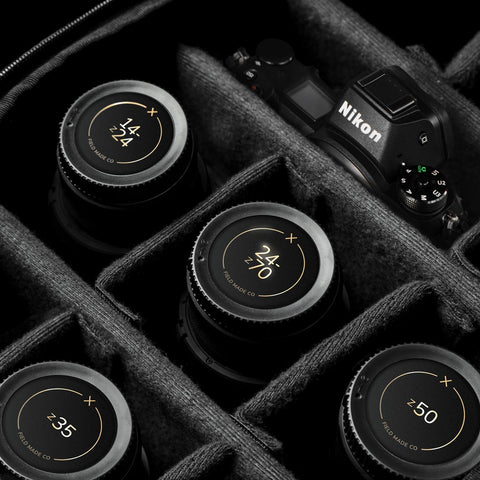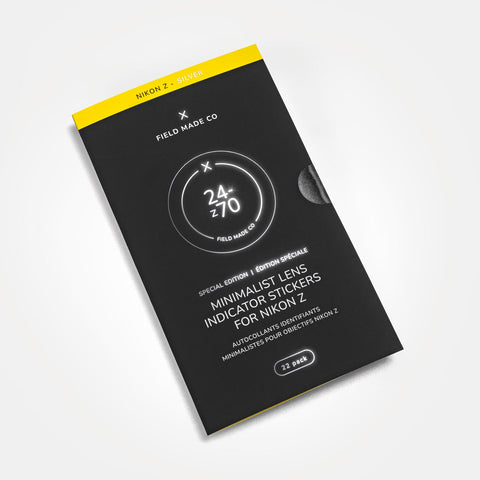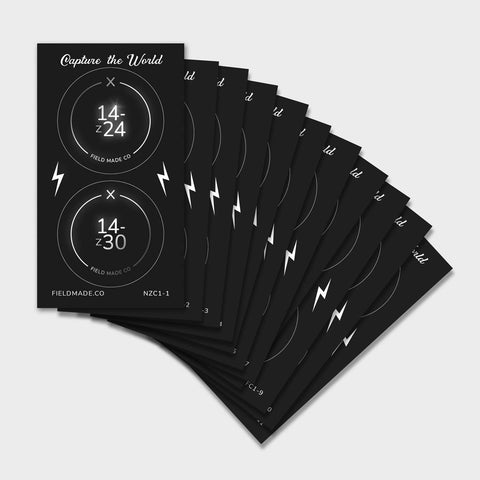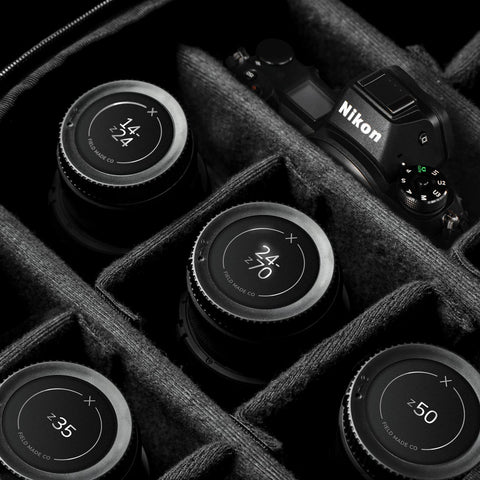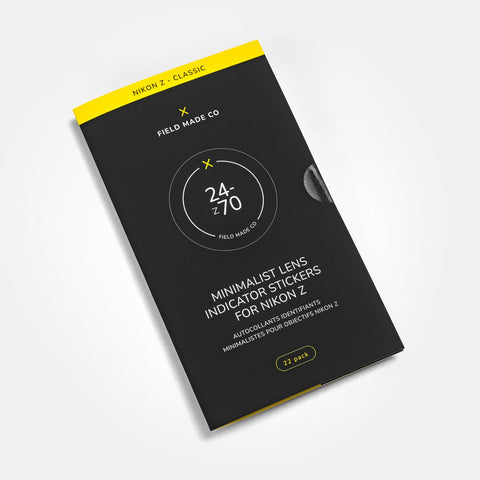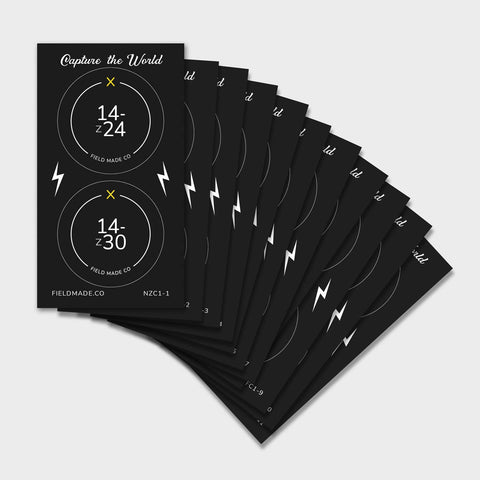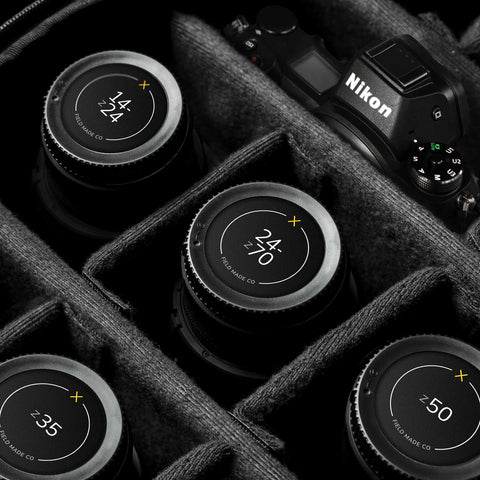 Clearance
Minimalist Lens Indicator Pack for Nikon Z
Quickly identify equipment in your bag with these stylish and durable lens indicator stickers for Nikon Z rear lens caps.
22 STICKERS FOR THE FOLLOWING Z LENSES
Z 14-24
Z 14-30
Z 16-50
Z 18-140
Z 20
Z 24
Z 24-50
Z 24-70
Z 24-120
Z 24-200
Z 28
Z 35
Z 40
Z 50
Z 50-250
Z 58
Z 70-200
Z 85
Z 100-400
Z 105
Z 200-600
Z Blank
 
FEATURES:
Features the focal length of lenses

Custom Made for Nikon Z caps

Made of durable matt vinyl
Special Edition features a Soft touch finish & stamped

Gold or Silver

foil
Classic features a Scuff free finish

Made in Quebec, Canada

This item ships in 1-3 business days
*Lens caps not included.
** For a cleaner look, use flat unbranded caps.
SHIPPING

WHERE DO YOU SHIP?
We ship from Montreal, Canada to almost every country in the world and have customers in over 70 countries.
WHAT DOES SHIPPING COST?
We offer Free Shipping on orders over $50 CAD in Canada and 50$ USD in the USA. Shipping from 5$ in Canada and 6$ USD to USA. Worldwide shipping available. Shipping options are available at checkout.
Shipping is calculated at checkout based on location. Just add the items to your cart and select your country from the list to get a shipping price.
INTERNATIONAL DUTIES & TAXES
USA:
No customs or import fees (under $800)
EU Orders (UK see below)
Orders Under 150€ (Excluding Taxes and Shipping)

are delivered WITH taxes and duties paid
For all orders with a total value below 150€ (excluding taxes and shipping), we ensure a hassle-free experience. These orders are delivered with all taxes and duties fully paid. When you place your order, you will pay the total amount at checkout, which includes all applicable taxes and shipping fees. You won't be subjected to any additional charges or fees upon delivery.
Orders Over 150€ (Excluding Taxes and Delivery)
If your order exceeds a total value of 150€ (excluding taxes and delivery), you won't be required to pay taxes during the checkout process. Instead, taxes and duties will be settled upon delivery.
UK Orders
Applicable customs or import fees will be charged when the package arrives at the destination. (We will soon be able to have orders delivered with taxes and duties paid - Waiting on government approval.)
ALL OTHER COUNTRIES:
Applicable customs or import fees are usually charged when the package arrives at the destination country. These fees must be paid by the recipient and are not reimbursable. We suggest you contact your local customs office for any information regarding fees before placing your order.