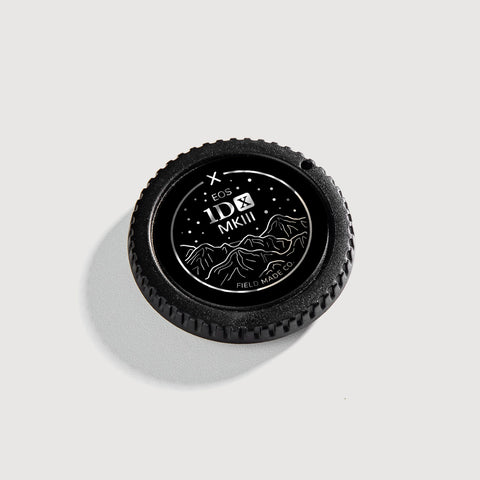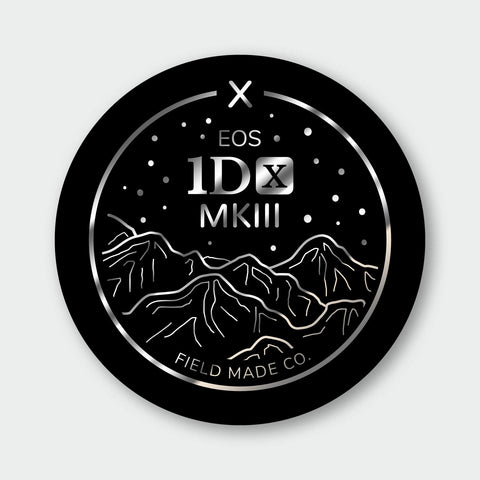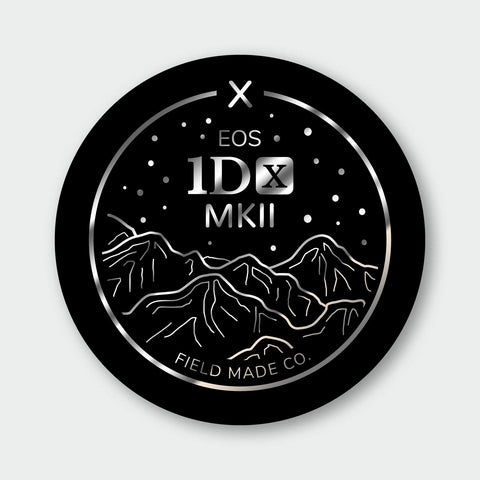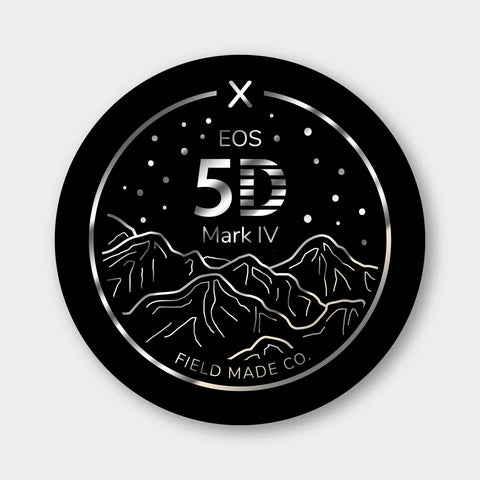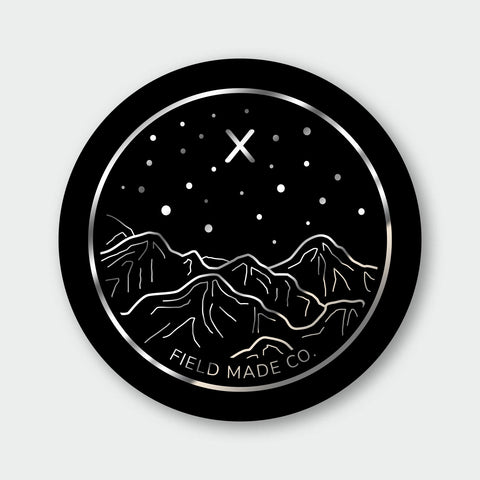 Special Edition Silver Foil Indicator Sticker for Canon EF Body Caps
Save 15% by adding 5-9 individual labels, 20% for 10-14 or more and 25% for 15 or more.
Our Field of View Limited first edition silver foil indicators for Canon EF body caps are a daily reminder to go out and do whatever you need to do, no matter the obstacles, to bring your art, projects or endeavours to the next level. 

FEATURES:
Each body model sticker sold separately
Create your pack (all chosen stickers will be shipped in a single sleeve)
Custom made for Canon EF body caps
Made of durable matt vinyl with Soft Velvet Lamination and silver foil stamping

Made in Quebec, Canada

This item ships in 1-2 business days.
*Body cap not included.
SHIPPING

WHERE DO YOU SHIP?
We ship from Montreal, Canada to almost every country in the world and have customers in over 70 countries.
WHAT DOES SHIPPING COST?
We offer Free Shipping on orders over $50 CAD in Canada and 50$ USD in the USA. Shipping from 5$ in Canada and 6$ USD to USA. Worldwide shipping available. Shipping options are available at checkout.
Shipping is calculated at checkout based on location. Just add the items to your cart and select your country from the list to get a shipping price.
INTERNATIONAL DUTIES & TAXES
USA:
No customs or import fees (under $800)
EU Orders (UK see below)
Orders Under 150€ (Excluding Taxes and Shipping)

are delivered WITH taxes and duties paid
For all orders with a total value below 150€ (excluding taxes and shipping), we ensure a hassle-free experience. These orders are delivered with all taxes and duties fully paid. When you place your order, you will pay the total amount at checkout, which includes all applicable taxes and shipping fees. You won't be subjected to any additional charges or fees upon delivery.
Orders Over 150€ (Excluding Taxes and Delivery)
If your order exceeds a total value of 150€ (excluding taxes and delivery), you won't be required to pay taxes during the checkout process. Instead, taxes and duties will be settled upon delivery.
UK Orders
Applicable customs or import fees will be charged when the package arrives at the destination. (We will soon be able to have orders delivered with taxes and duties paid - Waiting on government approval.)
ALL OTHER COUNTRIES:
Applicable customs or import fees are usually charged when the package arrives at the destination country. These fees must be paid by the recipient and are not reimbursable. We suggest you contact your local customs office for any information regarding fees before placing your order.
What Everybody is Saying
Real reviews from our customers

"Don't know why I didn't have anything like this sooner. Small cost to make your life just a wee bit easier but your gear look so much better."
Luke S.

"I'm a wilderness photographer, and for years fought the problem of finding a specific lense when I'm in a rush…Now I've found these!  Remarkable idea."
Duane S.

"Took no time and zero effort yet it looks amazing!"
Ryan M.

"The stickers make it much easier to grab the right lens from the bag as well as help to keep track of gear while out at events."
Rob S.
Complete Your Indicator Set
Save 15% by adding 5-9 individual labels, or 20% for 10 or more. Select individual indicators from the dropdown menu and add them to your cart to create a bundle.