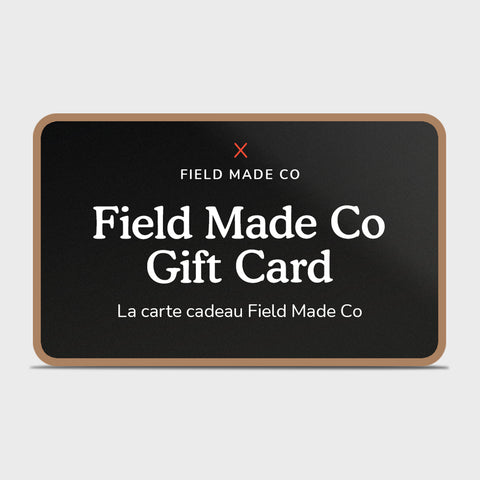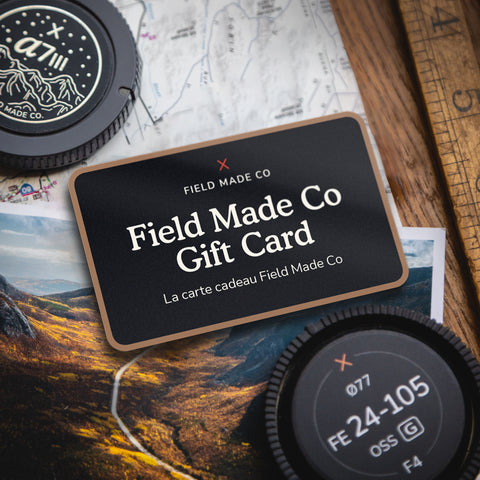 The Field Made Co Digital Gift Card
The Perfect Gift for Photographers, Filmmakers and their Assistants
The Field Made Co Online Gift Card is a promo code sent immediately by email. This is the perfect gift for photographers, filmmakers or their assistants
With a Field Made Co gift card, they'll be able to choose their own products and customize their order to suit their needs. Plus, our gift cards never expire, so they can use it whenever they want!
Upon purchase, a Gift Card code will be sent to you automatically via email. 
Good for life. They never expire.

Values are always listed in Canadian dollars.

Sales tax will not be applied to Gift Card purchases. If other merchandise is included in your order, tax will apply only to those items.

Only one Gift Card can be redeemed per transaction. The gift card must be used in a single transaction. Remaining balances cannot be redeemed for cash.

Gift cards are non-refundable.