Indicator Labels For Sony FE
Simplify Your Shoots With Effortless Lens Selection.
Say goodbye to the hassle of searching for the right lens, show your attention to detail with polished gear organization and help your team find the right lens instantly, streamlining workflows for flawless shoots.

"There's practical value for Field Made Co.'s indicator labels, it doesn't hurt that the labels are aesthetically pleasing."

"Useful as well as visually impressive and professional."

"Field Made has come to the rescue, bringing some order and swagger to your kitbag with stylish lens and camera body indicators."
Rear & Front Lens Indicator Sticker Label Packs
Packs with 24 indicator labels for the most popular lenses, now with filter size!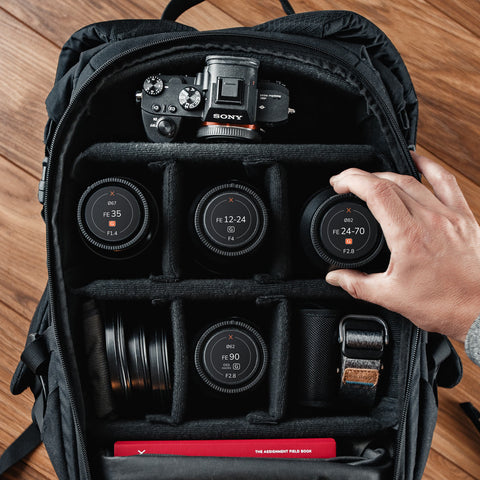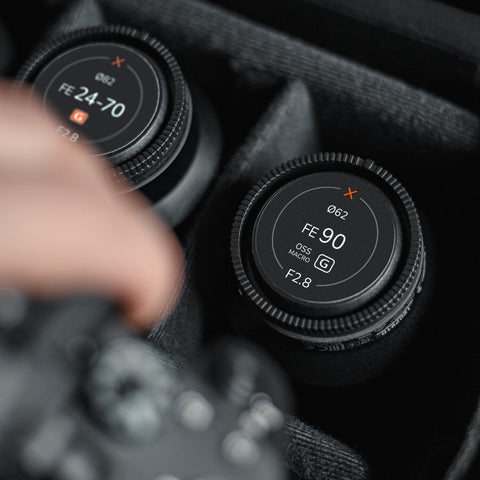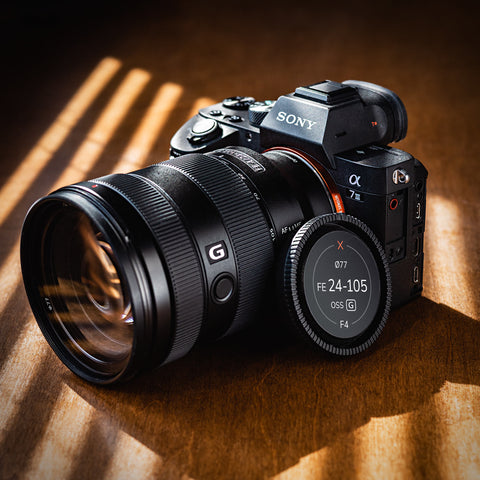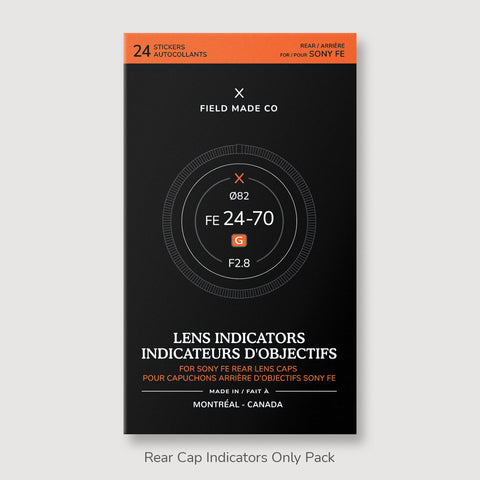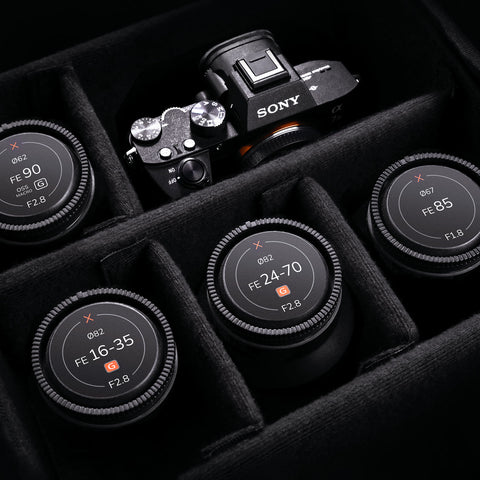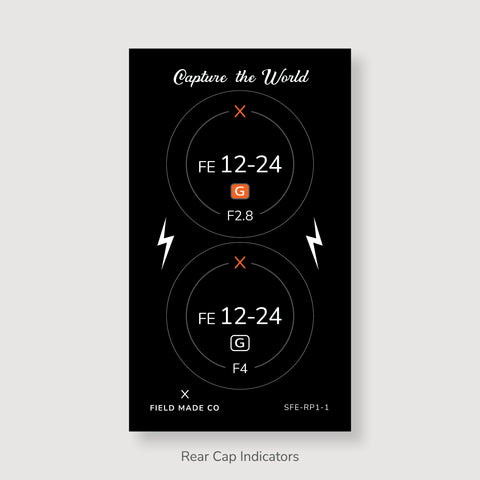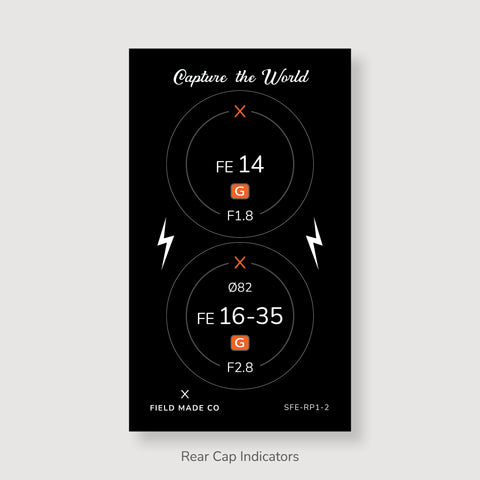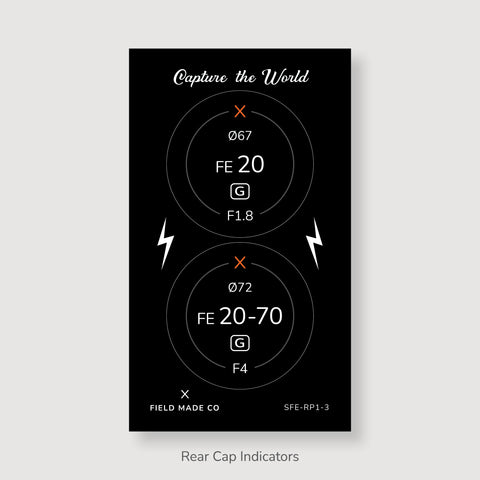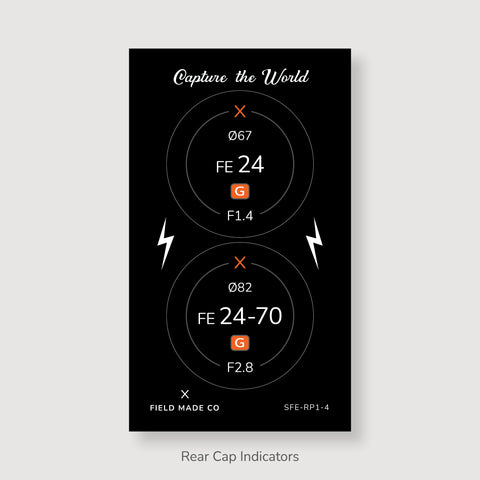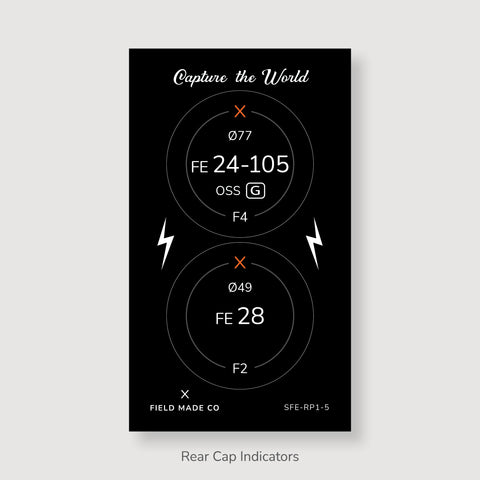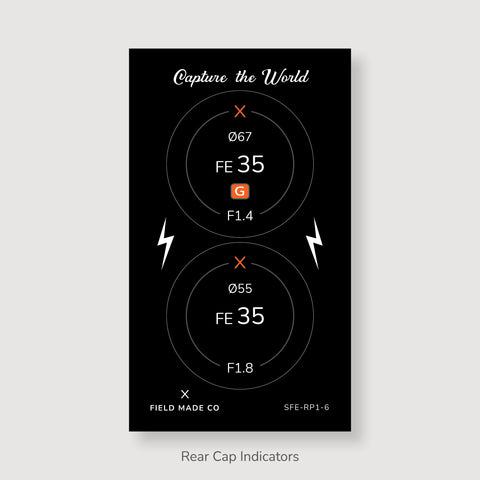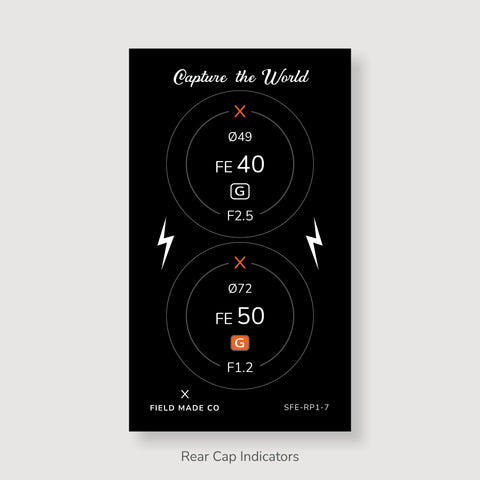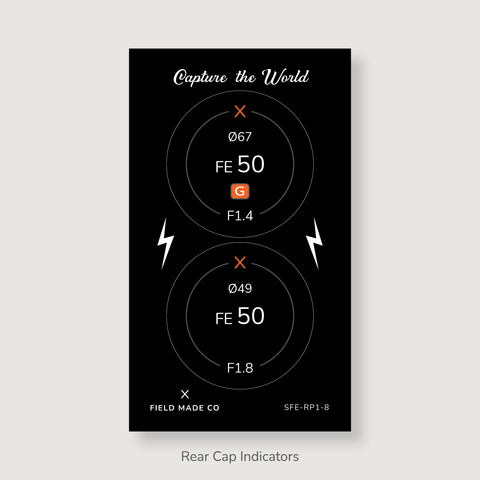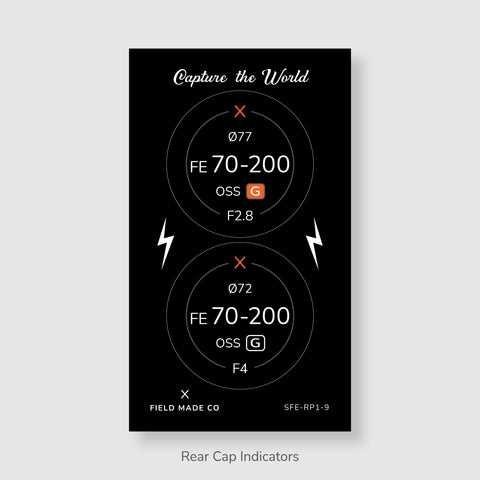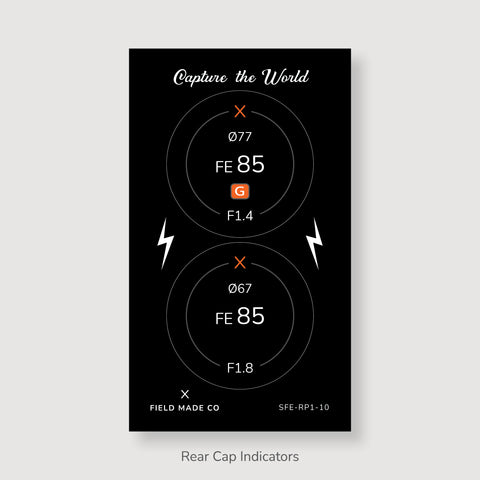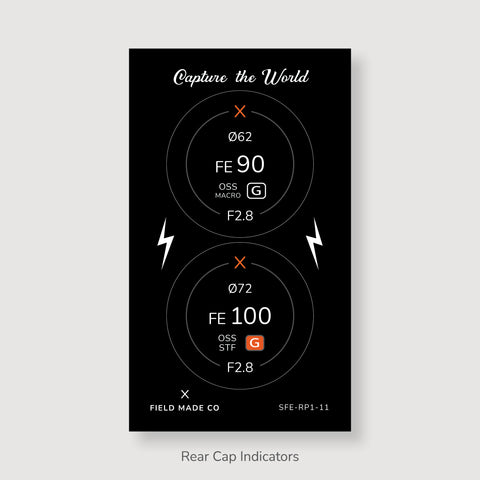 Save up to 25% on Individual Indicators
Individual Lens & Camera Indicator Sticker Labels
Save 15% by adding 5-9 individual labels, 20% for 10-14 and 25% for 15 or more. Select individual indicators from the dropdown menu and add them to your cart to create a bundle.