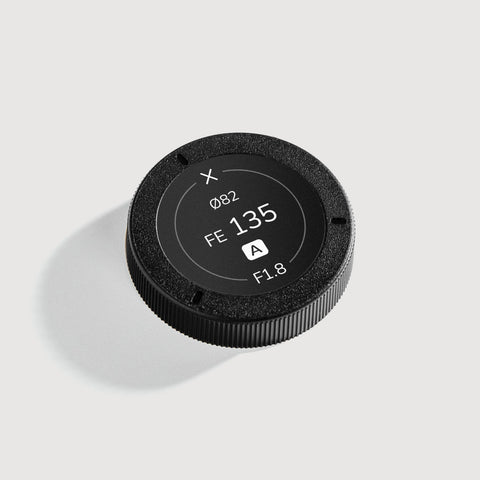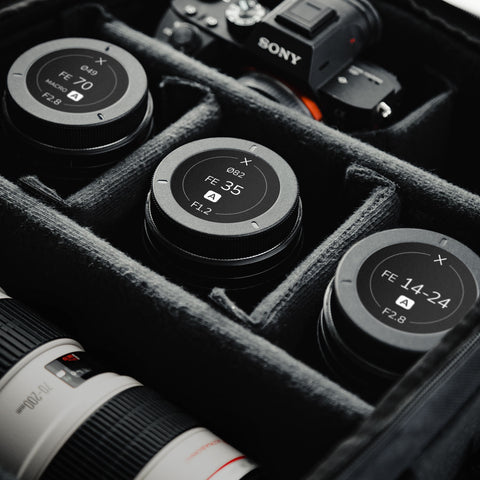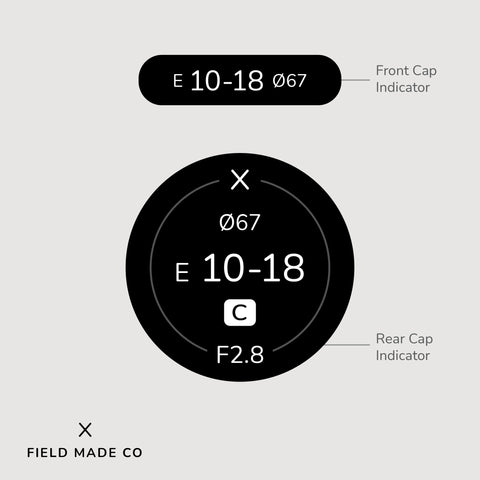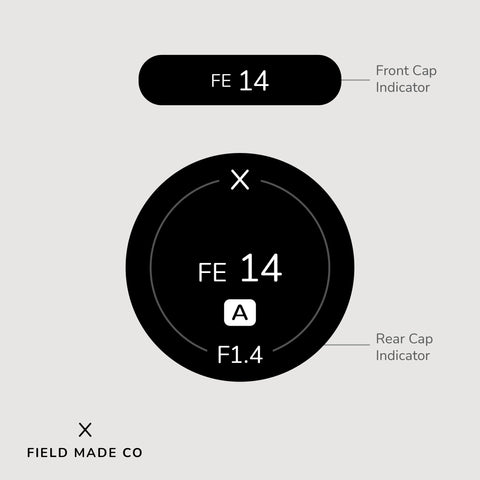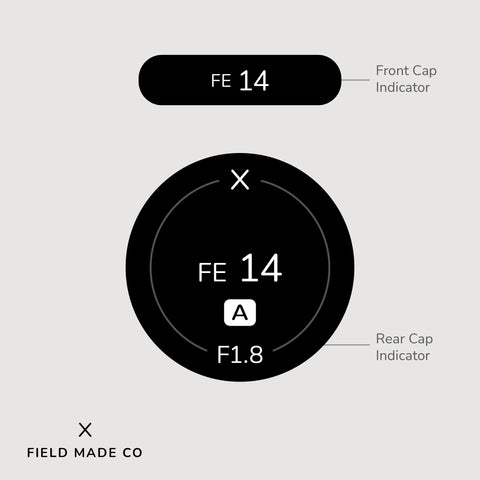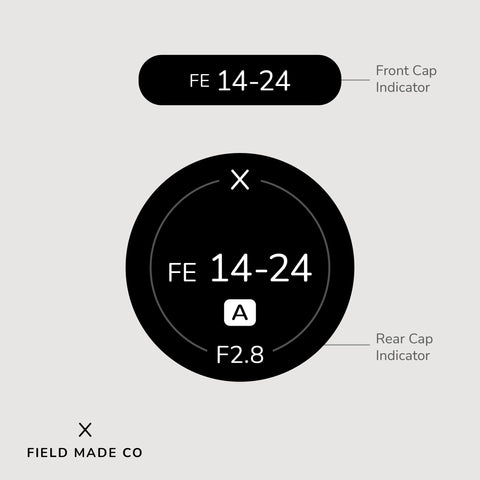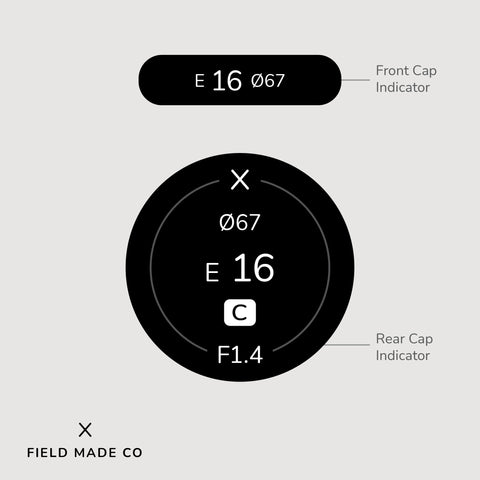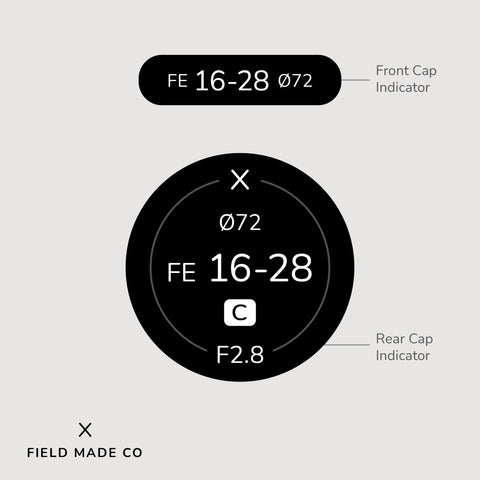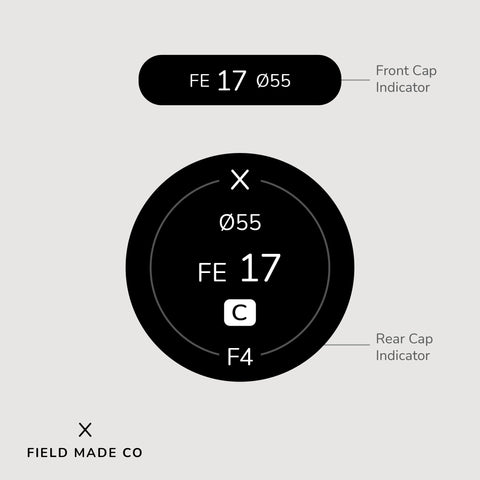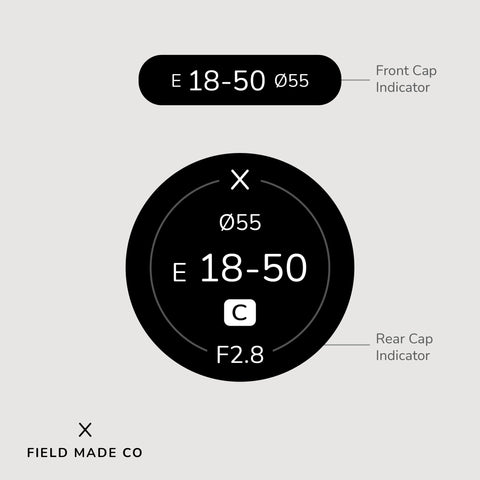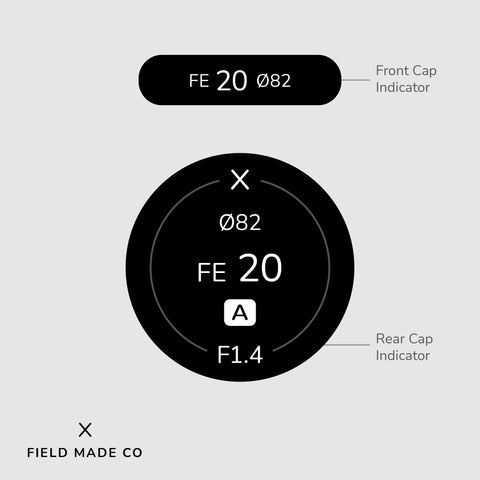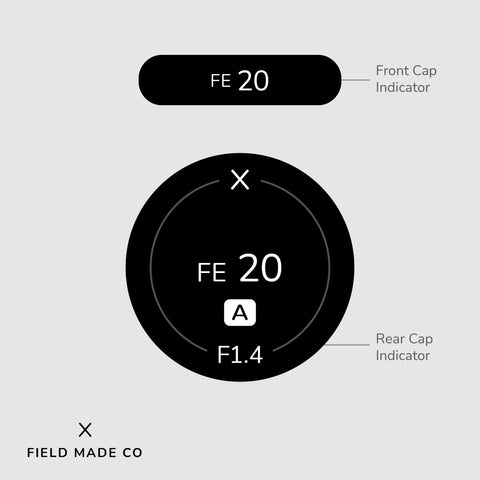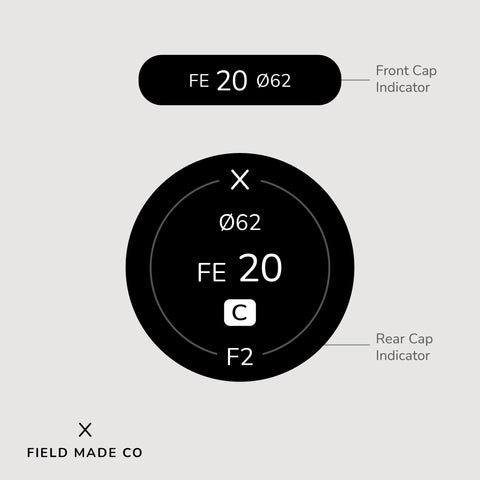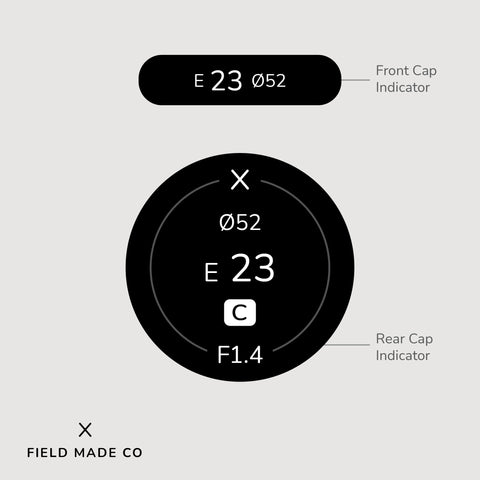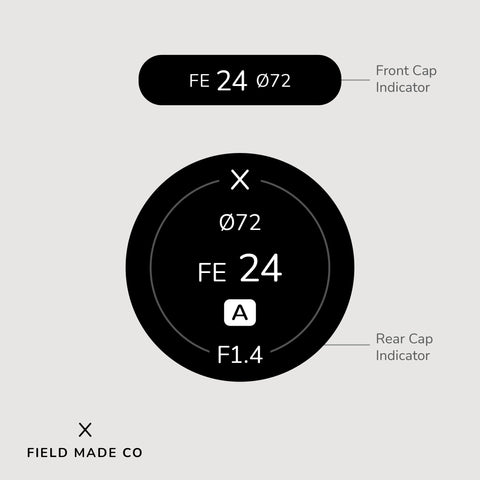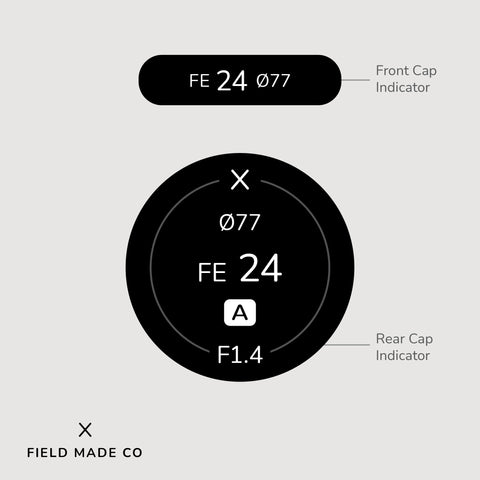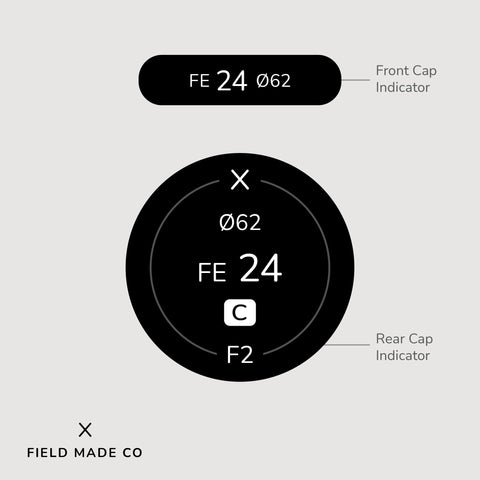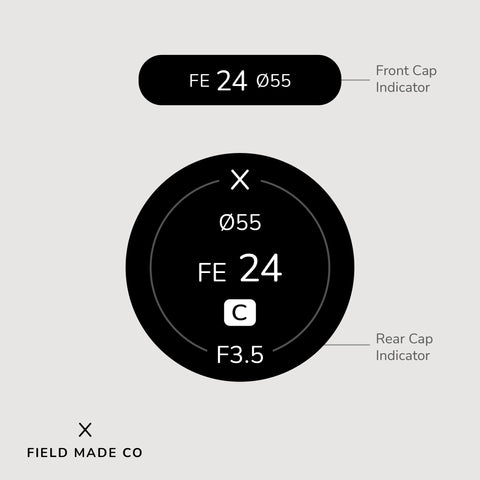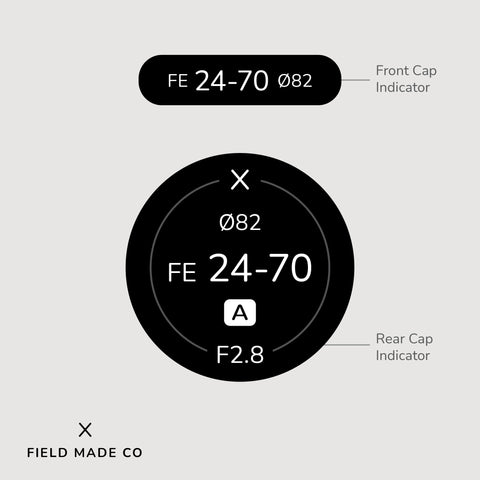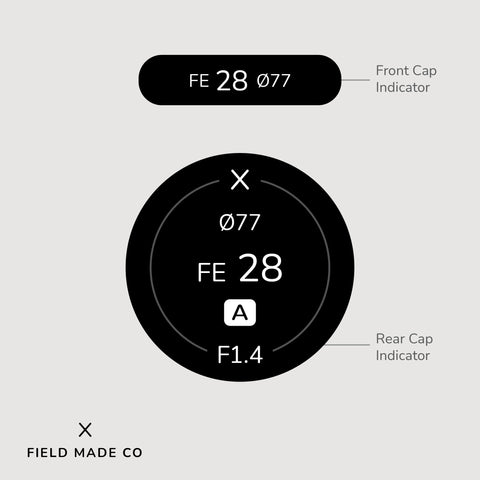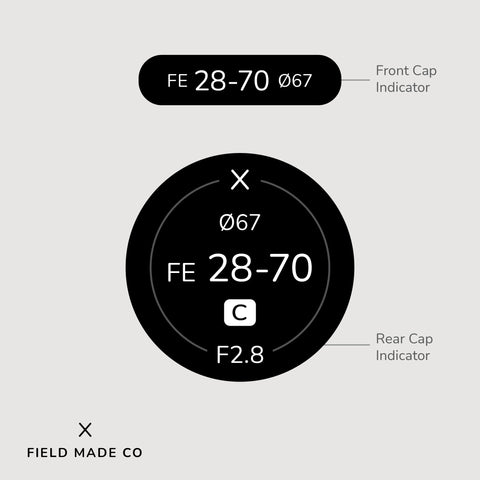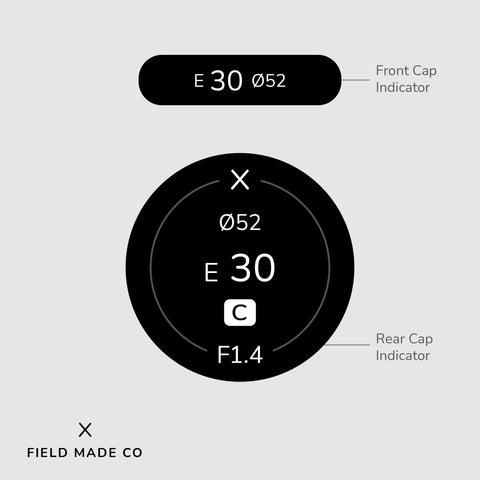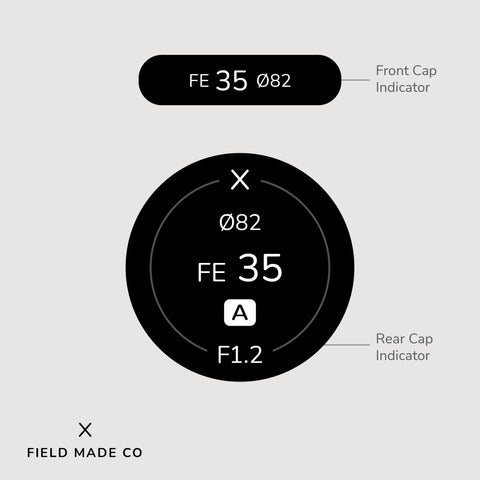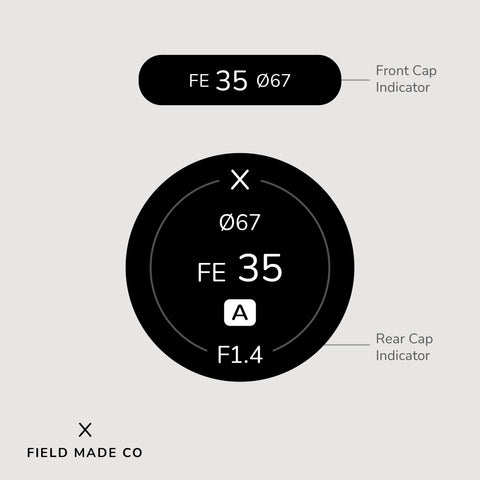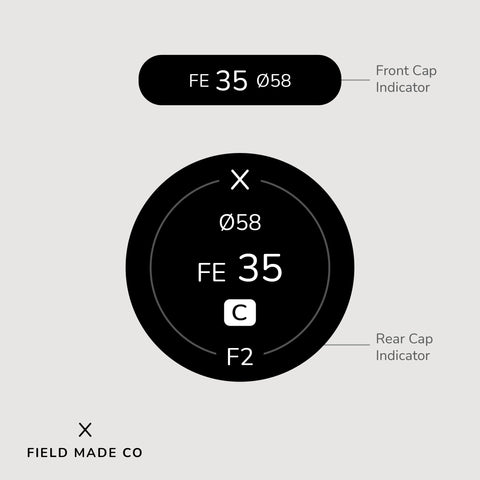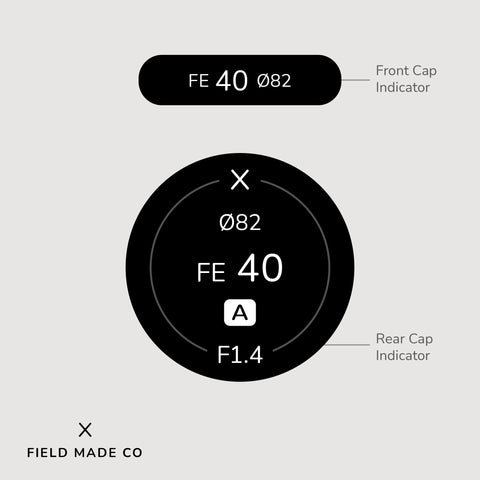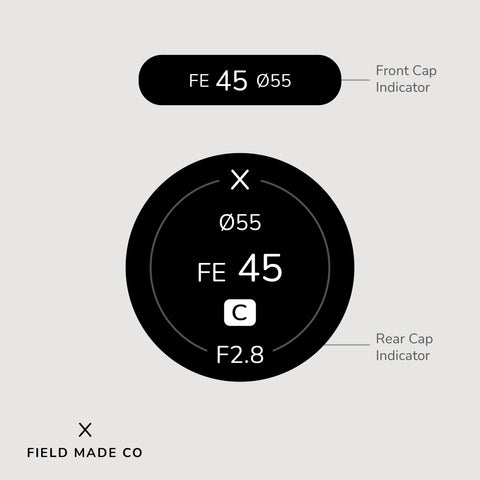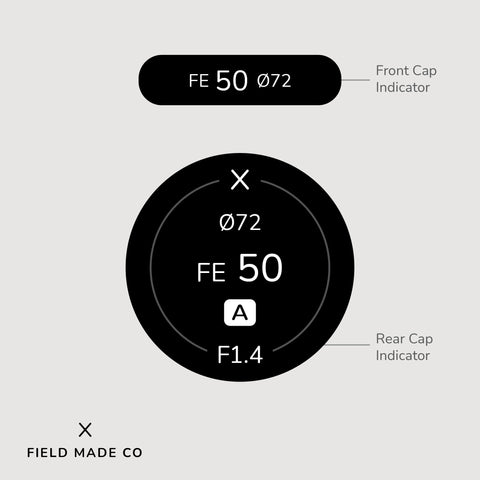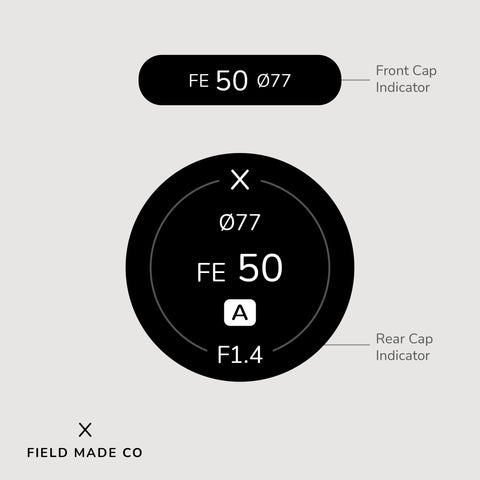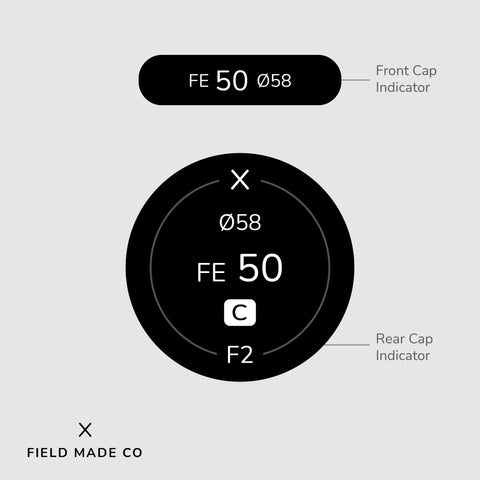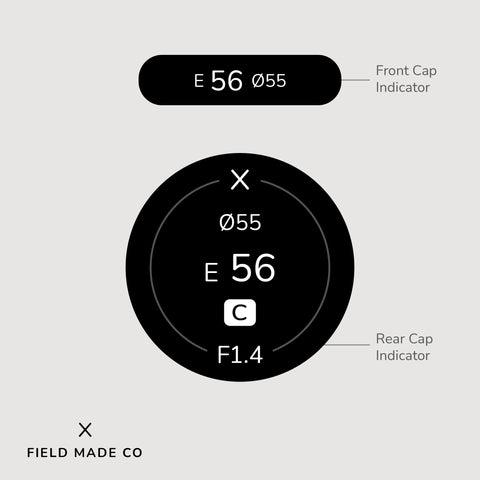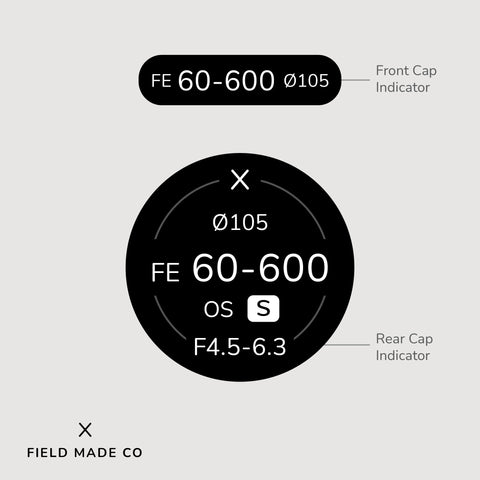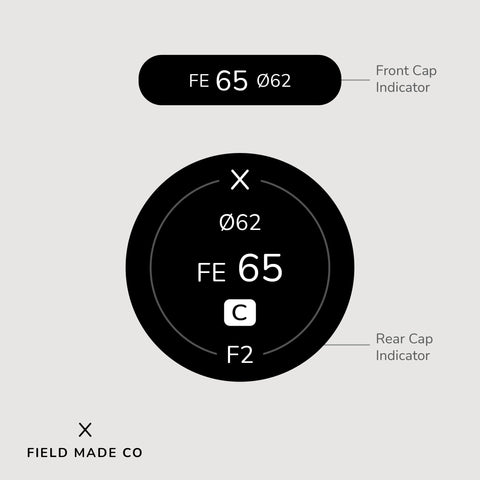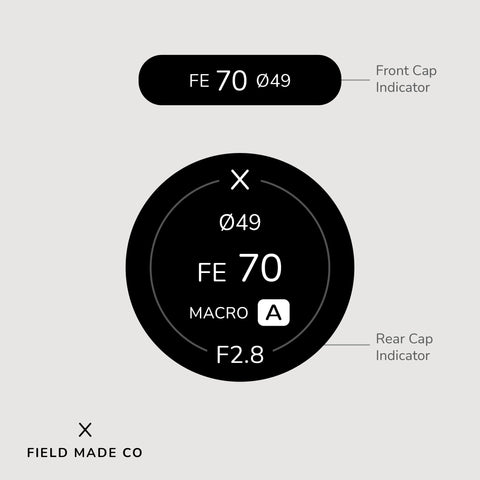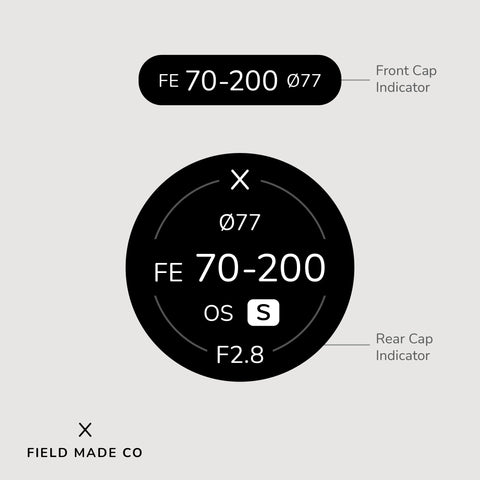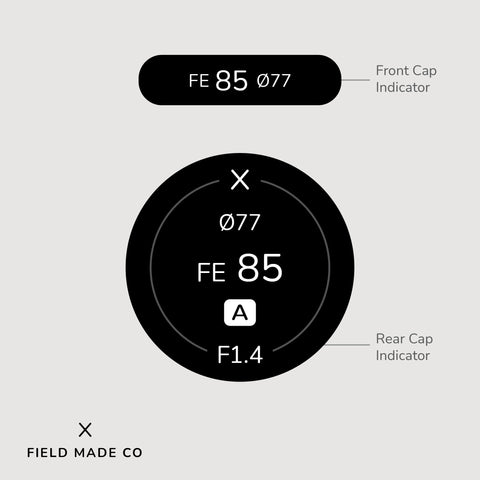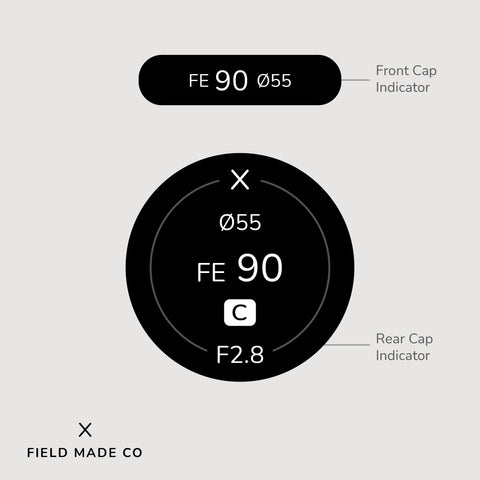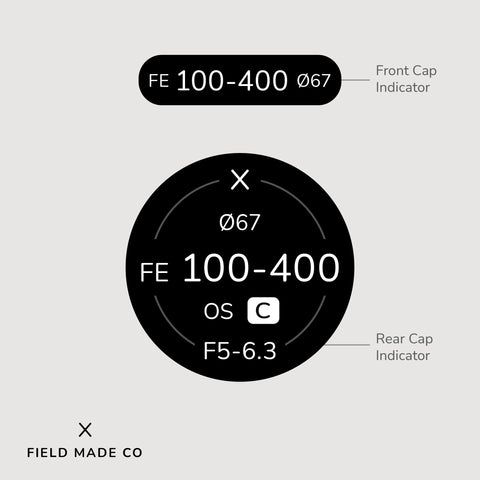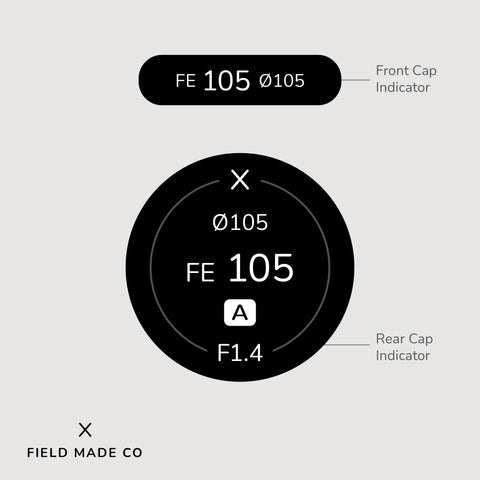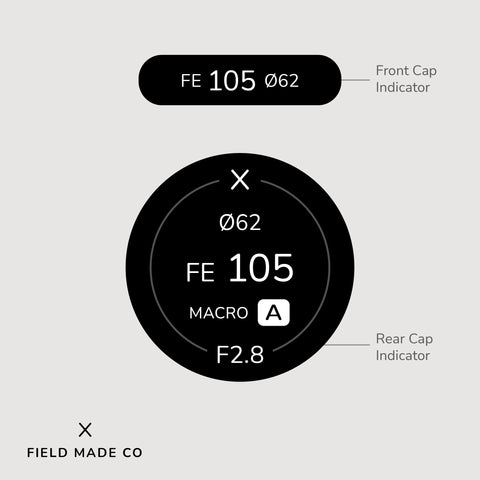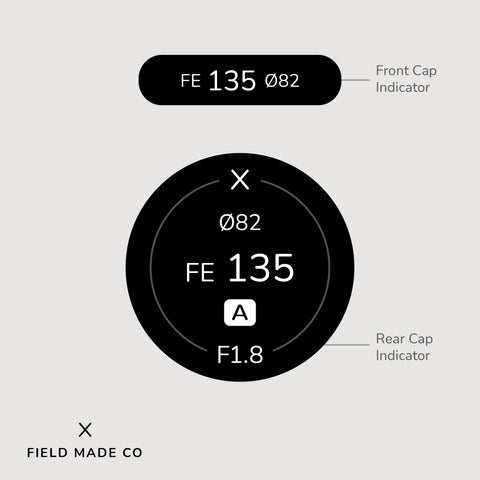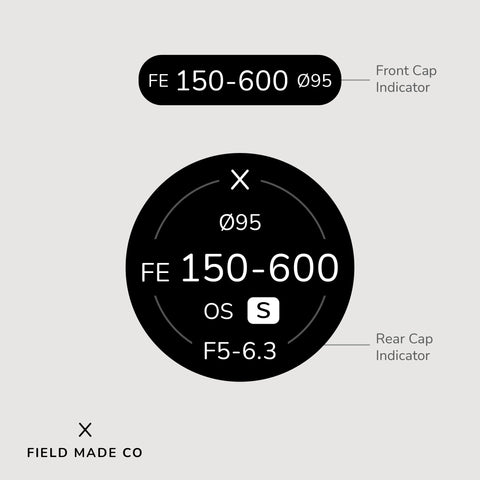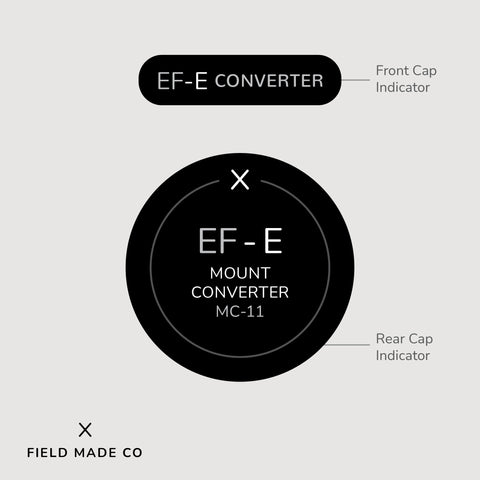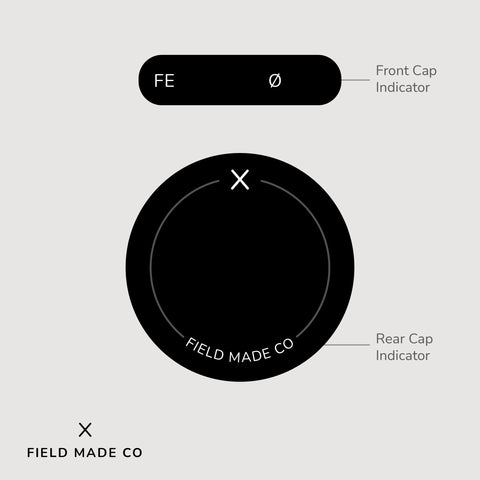 New
Lens Indicator Vinyl Sticker for Sigma - Sony E Front & Rear Caps
Save 15% by adding 5-9 individual labels, 20% for 10-14 or more and 25% for 15 or more.
"The lens cap labels are one of the most rewarding additions to my equipment management system." - Gary B.

Don't miss a moment. Find the perfect lens instantly with our premium matte vinyl lens indicator labels – an essential tool for photographers and filmmakers.

Not only do they boost your workflow, but they also elevate your professional image by keeping your gear bag and case impeccably organized. Additionally, they make it a breeze for your assistants to quickly find the right lens.
FEATURES:
Each label is sold separately and includes a rear lens cap indicator and a front cap indicator.

Rear

 indicators feature the filter size, focal length, aperture & lens designations.

Front indicators feature the

 focal length and filter size.
Custom-made for Sigma -

 Sony E

 

rear and front lens caps.
Made of durable,

 

UV & scratch resistant matte vinyl from North America.
Waterproof and outdoor-rated adhesive.
Crafted in our Montreal, Canada, workshop.
Ships in 1-3 business days.
*Lens caps not included.
© Field Made Co lens indicator designs are copyrighted
BENEFITS
Never Miss the Perfect Shot Again
Say goodbye to fumbling and guesswork. With our Lens Indicator Labels, swiftly identify lenses and gear specifications for seamless transitions between shots. Keep your focus on the art of capturing moments, confident that you're always equipped with the right tools.
Elevate Your Professional Image
Impress clients and colleagues alike with your meticulous approach to your craft. The polished appearance of our labels showcases your attention to detail and dedication to your work.
Enhance Collaboration and Efficiency
Collaborative shoots require precision and coordination. Empower your assistants to find the right lens instantly, facilitating smooth and flawless shoots. By eliminating guesswork and minimizing delays, you'll ensure a harmonious and productive working environment.
SHIPPING

WHERE DO YOU SHIP?
We ship from Montreal, Canada to almost every country in the world and have customers in over 70 countries.
WHAT DOES SHIPPING COST?
We offer Free Shipping on orders over $50 CAD in Canada and 50$ USD in the USA. Shipping from 5$ in Canada and 6$ USD to USA. Worldwide shipping available. Shipping options are available at checkout.
Shipping is calculated at checkout based on location. Just add the items to your cart and select your country from the list to get a shipping price.
INTERNATIONAL DUTIES & TAXES
USA:
No customs or import fees (under $800)
EU Orders (UK see below)
Orders Under 150€ (Excluding Taxes and Shipping)

are delivered WITH taxes and duties paid
For all orders with a total value below 150€ (excluding taxes and shipping), we ensure a hassle-free experience. These orders are delivered with all taxes and duties fully paid. When you place your order, you will pay the total amount at checkout, which includes all applicable taxes and shipping fees. You won't be subjected to any additional charges or fees upon delivery.
Orders Over 150€ (Excluding Taxes and Delivery)
If your order exceeds a total value of 150€ (excluding taxes and delivery), you won't be required to pay taxes during the checkout process. Instead, taxes and duties will be settled upon delivery.
UK Orders
Applicable customs or import fees will be charged when the package arrives at the destination. (We will soon be able to have orders delivered with taxes and duties paid - Waiting on government approval.)
ALL OTHER COUNTRIES:
Applicable customs or import fees are usually charged when the package arrives at the destination country. These fees must be paid by the recipient and are not reimbursable. We suggest you contact your local customs office for any information regarding fees before placing your order.
What Everybody is Saying
Real reviews from our customers

"Don't know why I didn't have anything like this sooner. Small cost to make your life just a wee bit easier but your gear look so much better."
Luke S.

"I'm a wilderness photographer, and for years fought the problem of finding a specific lense when I'm in a rush…Now I've found these!  Remarkable idea."
Duane S.

"Took no time and zero effort yet it looks amazing!"
Ryan M.

"The stickers make it much easier to grab the right lens from the bag as well as help to keep track of gear while out at events."
Rob S.
Complete Your Indicator Set
Save 15% by adding 5-9 individual labels, or 20% for 10 or more. Select individual indicators from the dropdown menu and add them to your cart to create a bundle.